Family Reunion 2023 RECAP
New Tech From FR 2023
NEW Tech Available Now!
New Login Screen
If you haven't noticed, one of the new updates is a new refreshed look to the Command login screen with the new KW tagline "Where Entrepreneurs Thrive"
Refreshed Look for Command Home Screen
New colors & widgets! There are 4 new buttons at the top that bring you right into the leads and contacts that have shown recent activity or have upcoming bdays/anniversaries. There is also a new profit share widget to check out.
Digital Business Card
In the Command App, we now have a new digital business card. The biggest feature in this digital business card is a QR code that you can present to potential leads and contacts, but it also displays your phone number and email address
In Command, you now have the ability to auto-create an entire suite of print or social listing designs, all in one easy-to-use workflow.
New Notification Center
Inside Command, once you see that you have a notification, you can open Command to view and manage these notifications, with the ability to mark as read, mark as unread, and to fully delete.
Customize Your Notifications Settings
In Command, we have several notifications that will let you know when something important happens, so that you can take action. There are three types of notifications: Desktop In-App, Mobile In-App & Mobile Push
Lead Management
All agents now have the ability to utilize lead management in Command to apply Auto-tags and to auto assign to Smartplans, when a new lead comes in to your personal Command account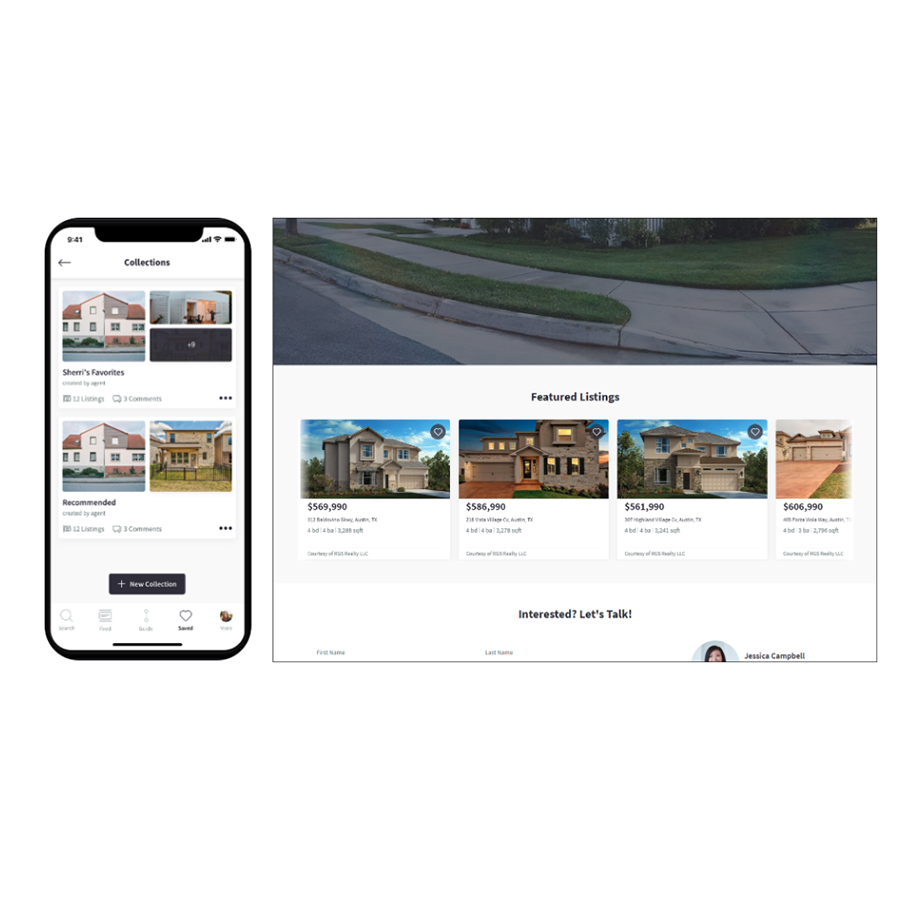 Featured Listings & Collections
Featured Listings are now displayed on your KW app as well as your Agent Site. This is a great way to promote your listings and ensure they have the proper visibility.
Neighborhood Nurture Refresh
The Neighborhood Nurture email got a refresh and now shows for stats and info. The refresh also now directs the consumer directly to your agent site when they click!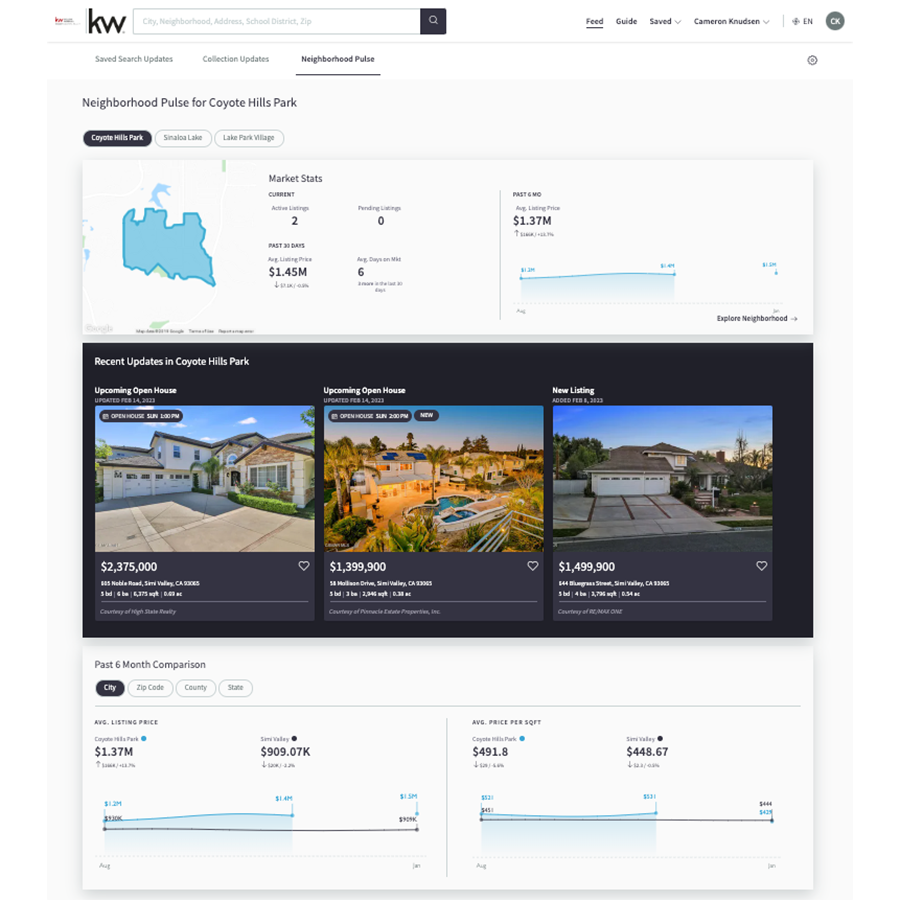 Neighborhood Pulse
Now on your agent site, when a consumer is logged in, they can follow neighborhoods and stay up to date on the latest activity in those areas by checking the 'Neighborhood Pulse'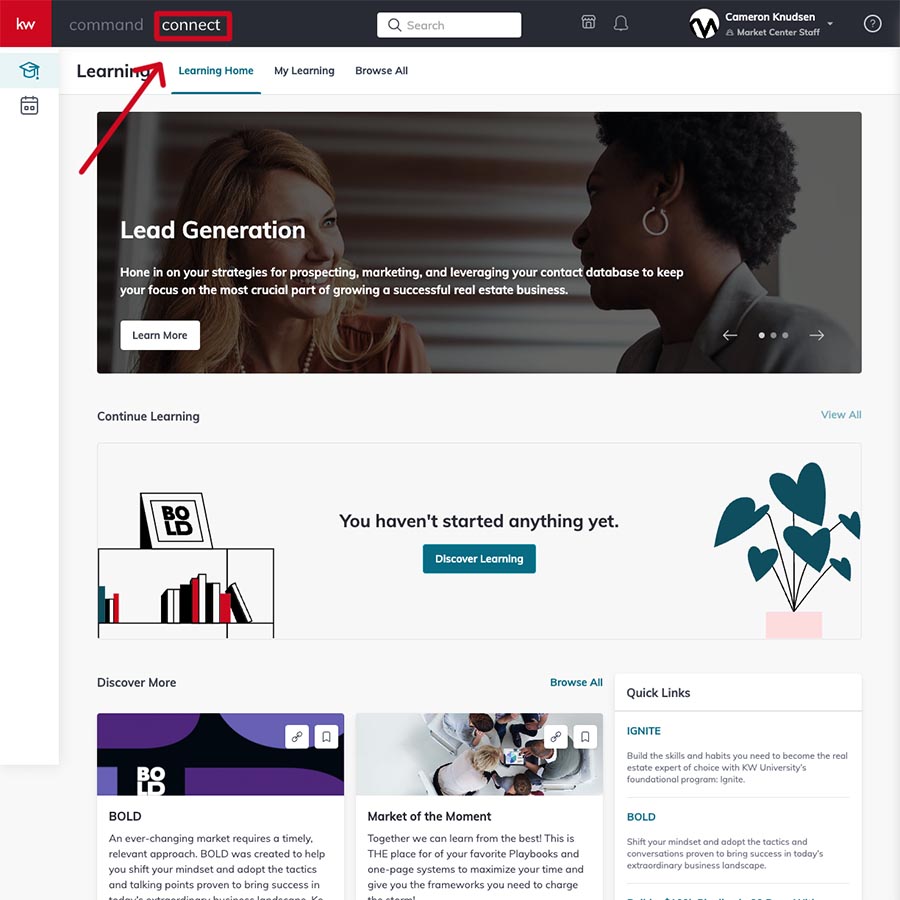 All New Connect in Command
The new Connect includes traditional course content, on-demand training, training articles, how to videos, and much more
NEW Tech Coming Soon!
AI-Powered Paid Ads
Generate more leads for less! Google Adwords, Instagram, Facebook, & Tik Tok! Dynamic Ads and retargeting coming soon!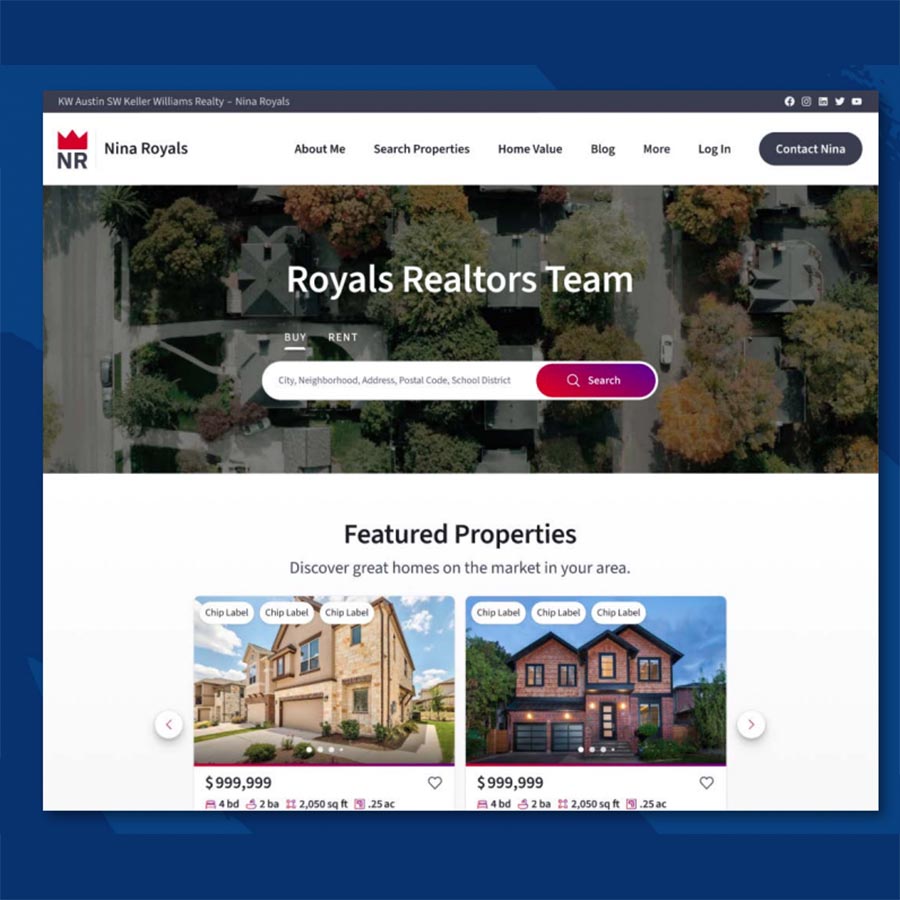 Reimagined Agent Sites
• Expand your reach
• More lead generation tools
• Create customized content
focused on delivering value
Home Ownership: Home Valuation
• Top requested features
• Drives differentiation
• Deepens client relationships • Provides continual value
Import Your Phone Contacts
Command App
• The easiest way to import your phone contacts into Command
• Import all your phone contacts or select a subset
Recorded Sessions
Video Library
Master Your New Model and Your New Math | Family Reunion 2023
Believe That You Can be Successful | Family Reunion 2023
Believe That You Can be Successful | Family Reunion 2023
Charge the Storm with Keller Williams
Elevate Your Brand, Generate Leads and Maximize Profitability with Keller Williams Agent Sites
Revolutionizing Real Estate with Cutting-Edge Technology | Keller Williams' Tech Vision
Adjust For Success in a Shift | Family Reunion 2023
Know The Numbers That Drive U.S. Real Estate | Family Reunion 2023
1 Out of 5 Home Sales With Keller Williams | Family Reunion 2023
Educate Buyers and Sellers About Mortgage Rates | Family Reunion 2023
Write More Contracts With Command | Family Reunion 2023
Keller Williams – A Real Estate Company on the Move
Keller Williams Keynote Speech With Ed Mylett! | Family Reunion 2023
Get Real Estate Leads With YouTube | Family Reunion 2023
Tomorrowland, The Future of Real Estate Technology | Family Reunion 2023
Manage Your Business Anywhere With the Command App
Top Real Estate Teams use Command
Save Time, Save Money and Get More Leads With Command
Family Reunion 2023 | Keller Williams Official Recap
Breakout Session Notes
Free Downloads

Good news! You can now access the facts and figures that were beamed to the FR stage screens, as well as the stunning infographics that were created in real time by world-renowned graphic recorder, Wade Forbes. Click below to leverage these invaluable resources and reminisce on our best Family Reunion yet!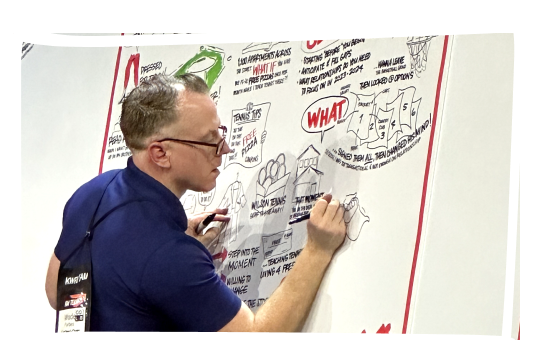 Open House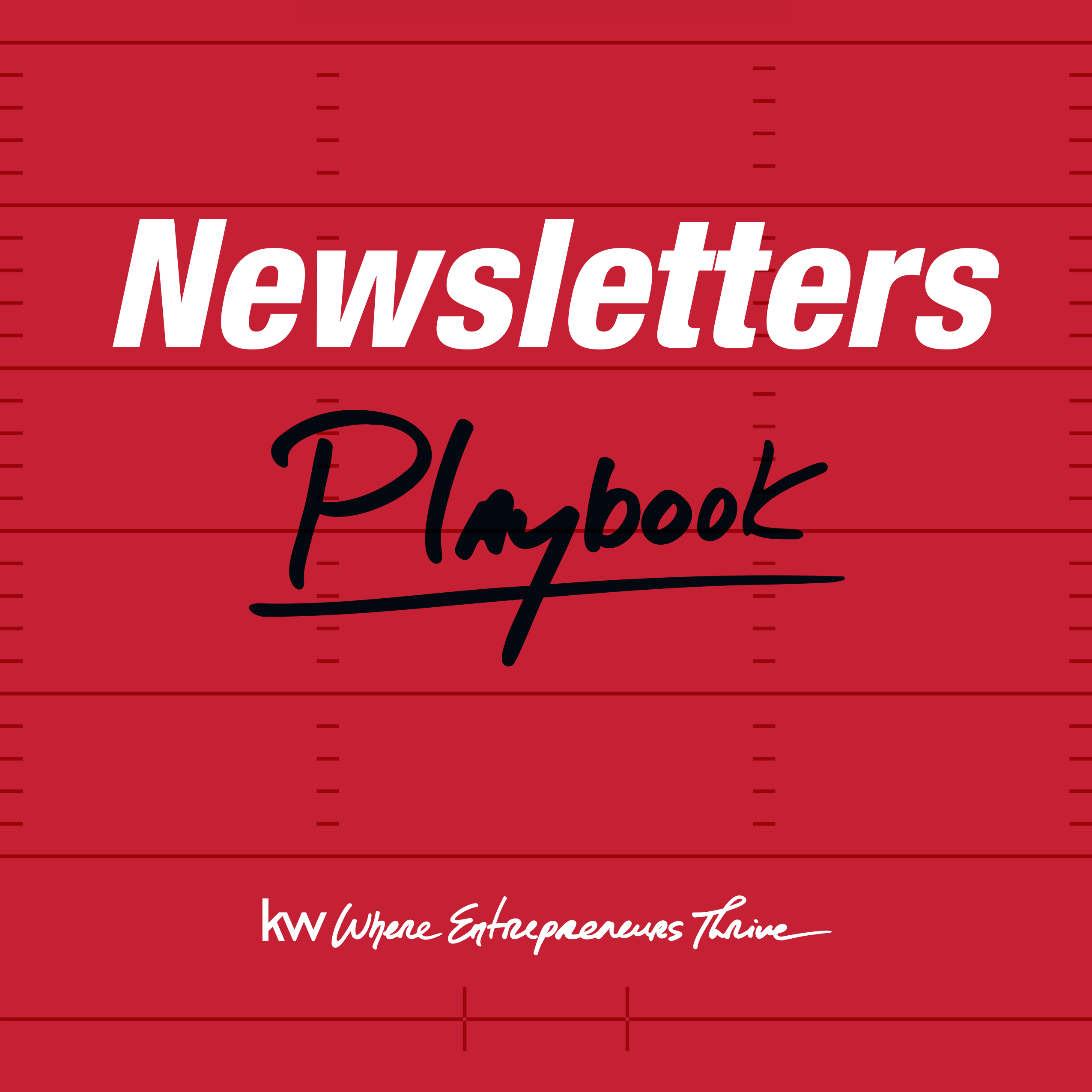 Online Leads
Mortgage Hacks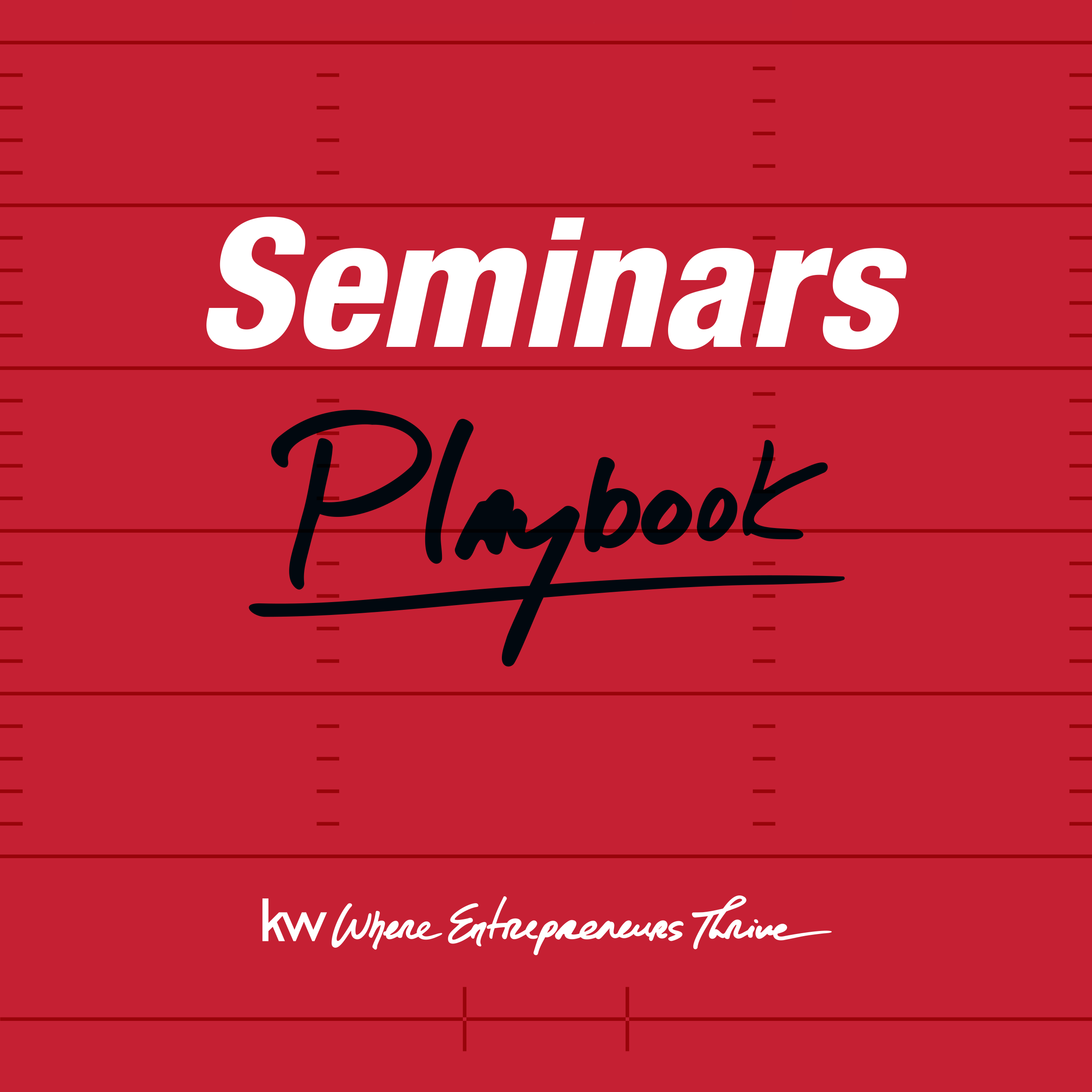 Seminars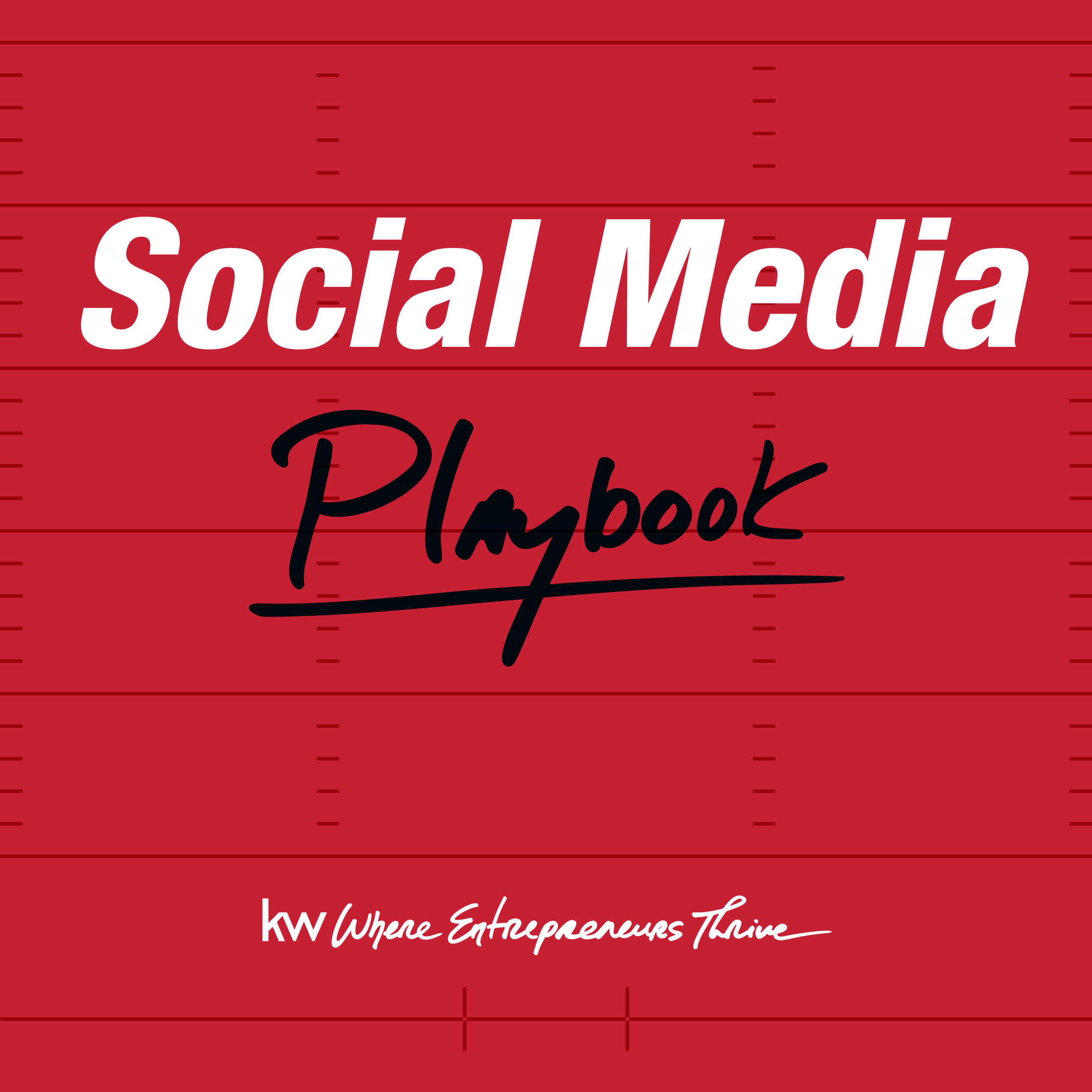 72 SOLD