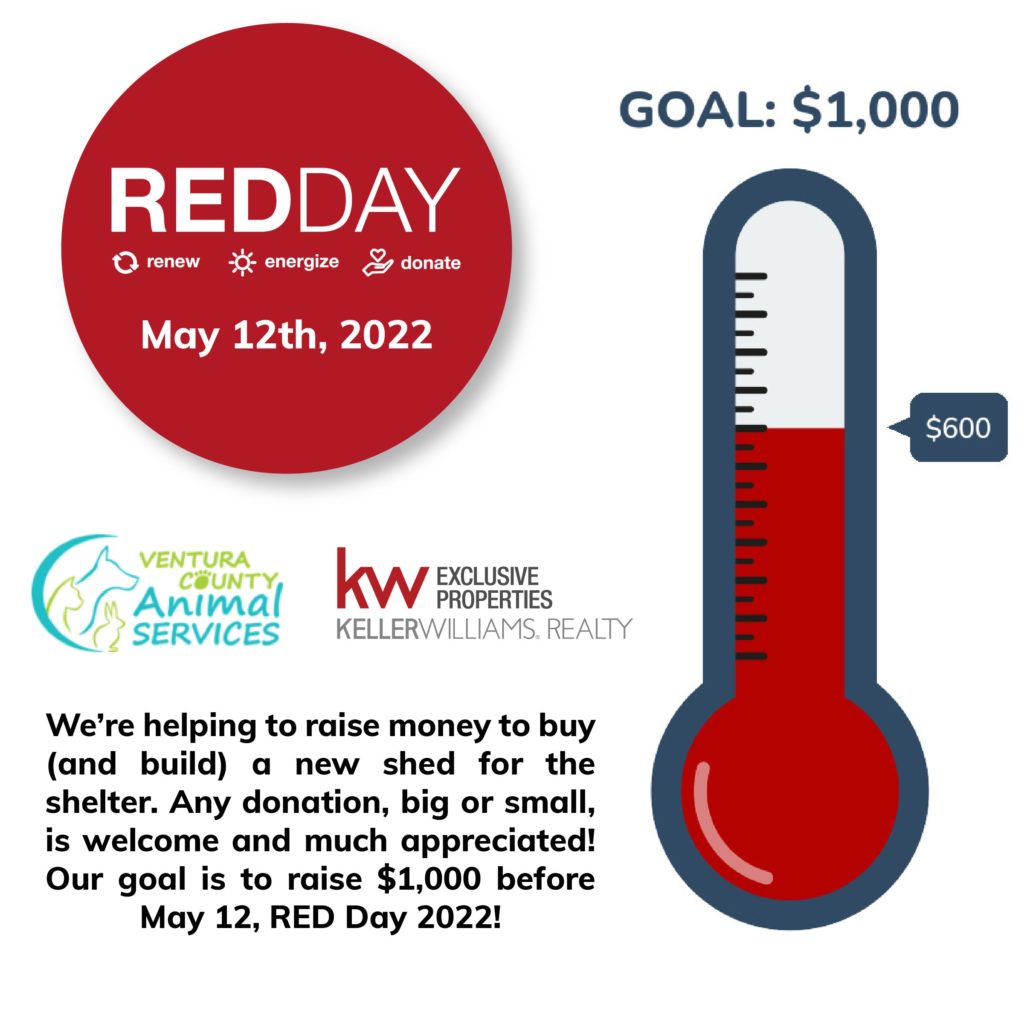 RED Day 2022
RED Day 2022 – Mark your Calendars!
Thursday, May 12, 2022
RED Day is Keller Williams' annual day of giving back to our community!

This year, our RED Day is officially secured with the Simi Valley Animal Shelter located at
670 W Los Angeles Ave, Simi Valley, CA 93065


Here Are The Handful Of Ways That YOU Can Participate!
Monetary Donations for a Shed! (Goal: $1000)Cash Or Check Made Out To: Keller Williams Exclusive Properties

Sign Up For A Shift At The Simi Valley Animal Shelter To Help Clean, Assemble The Shed, Beautify, & Play With The Animals & Their Space!
9:30am – 12:30pm
1:30pm – 4:30pm

Click Here To Sign Up For A Shift! (Agents Only)
Lunch Will Be Provided!

Encourage Your Sphere To Donate & Spread The Word By Requesting A Personal Flyer Below!
REQUEST A CUSTOM FLYER HERE!