A FREE Office For You!
Did you know we have an office at the car wash? This is a space that is free to use for all KW Exclusive Properties Agents! Feel free to book the space on our Car Wash Calendar! Agents use this space as a place to lead gen, work for the day & meet people in the waiting area!
Photos
Location & Directions
How To Book A Time
Follow the steps below to book a time at the Car Wash Office!
First, visit myKW to get started!
1. Go to the "mykw︱MC 563 Intranet"
2. Click the "Market Center" Tab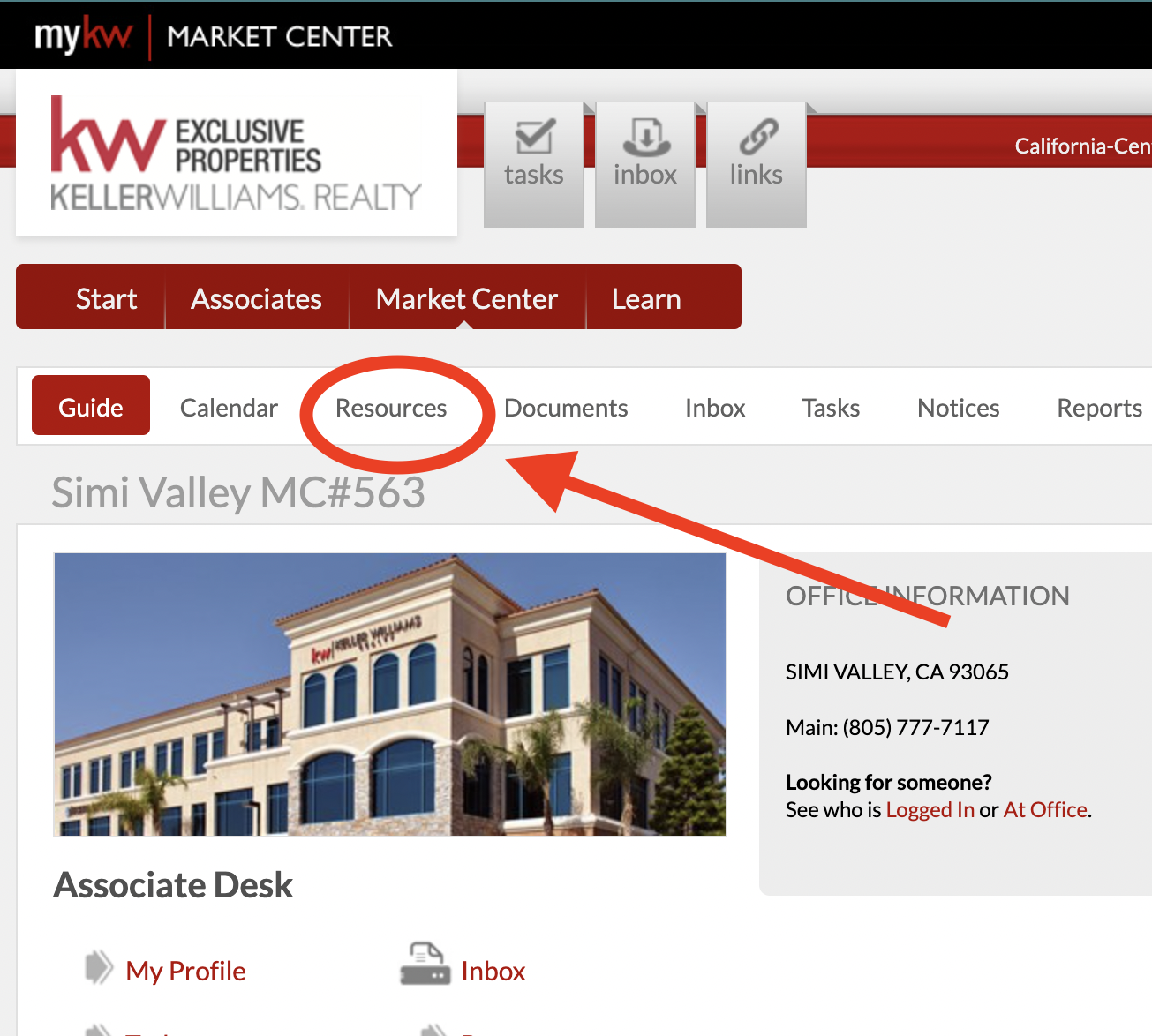 3. Click the "Resources" Tab
4. Click on the "Car Wash" Calendar